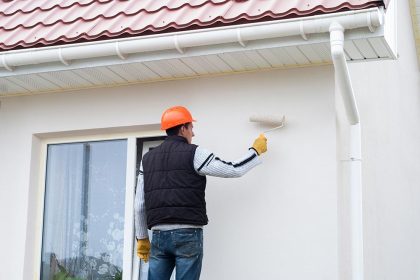 If you're looking to rejuvenate your house, it's important to evaluate what renovations add value to your home. In this article, we'll take you through some of the ways to add value to your property through renovations, and how KIBA Built can help you get the job done right.
When you're undertaking renovations in your home, making it look pretty and more modern is one thing.
But if you're renovating with the intention of selling, or you want to improve the value of your home, it's important to consider how much these renovations will add to the value and livability of your property.
Renovations that Add Value to Your Home
While simple fixes and quick solutions can make you feel better about the look of your home, if you really want to invest in a quality renovation that will make a difference to your property, these are the renovations you might want to consider.
Kitchen Renovations
Kitchens are often considered the heart of the home,with evidence suggesting that when done right and professionally by a team like that at KIBA Built, you might see a return on investment of up to 78%.
And with the kitchen often acting as the heart of your home, why wouldn't you renovate the space to ensure it was upgraded with the latest technology, appliances and trends to get the most bang for your buck on sale day.
Things to Upgrade
If you want to upgrade your kitchen, some of the things you might start with include:
Splashback 
Installation of a butler's pantry 
Installing or renovating kitchen islands to make the most of prep space
Installing sleek kitchen cabinetry and hardware
Making the most of storage space
Bathroom Renovations
Rather than just being the place people go to wash and get ready for the day ahead, bathrooms need to have a sense of luxury about them if you want to truly add value to your home and rejuvenate your living space.
Things to Upgrade
To make the most of your bathroom renovation, consider the following:
Bathroom extensions – particularly helpful if your current bathroom is pokey or you simply need more space
Upgrade your bathroom vanity
Upgrade the bathtub
Change out fixtures and appliances
Make the most of storage space or add additional storage
Landscaping, Outdoor Areas & Curb Appeal
A homebuyer's first impression is often with the landscaping, outdoor area and curb appeal of a property. The best way to make use of this and increase your chances of making more of a profit in terms of resale is to make your house sing from the outside in.
Things to Upgrade
The following areas are key if you want to make the most of your outdoor area:
Professional landscaping and decking
Pool installations
Facade rejuvenation
New stairways and carports
Extensions & Add Ons
When done correctly, extensions and add ons can make a world of difference to your property, regardless of whether you're selling or if you want to make the home you have more liveable. At KIBA Built, we're specialists in extensions and add ons that will add value to your property.
Things to Upgrade
The Hamptons style colour palette isn't just about the colour palette but also about the textures Some areas you might consider adding onto include:
Garages
Second storeys
Attic space or studio areas
Additional bedrooms or loft spaces
When to Call in the Experts
While renovation shows and DIY videos may indicate that you can attempt some of these projects yourself, the best way to add value to your home is to invest in the space you want to renovate and ensure it's done right and looks great the first time around.
To speak to the experts about your renovation, contact KIBA Built today.