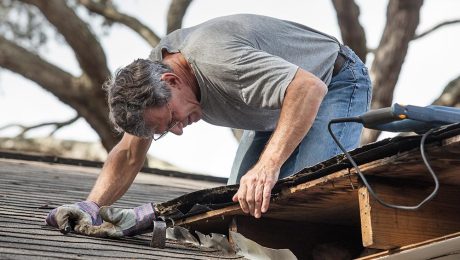 Choosing to build your home is a big step, but how do you choose a builder for your new home? In this article, we'll discuss how to choose a new home builder, things to consider when choosing a new home builder, and when to speak to the experts at KIBA Built for your new home.
When you choose to build a new home rather than buy a new home that's already been built, it can be a daunting process. But it doesn't have to be. Here we'll take you through the factors you need to consider when choosing a home builder you'll be happy with, including things you might not have thought of.
How to Choose a Builder for Your New Home
So you've decided to build a new home from scratch. Now what? Surely it's as simple as going on the internet and picking the first new home builder that comes up in your search results, right? Wrong!
No two home builders are the same, which is why there are some factors you need to consider when making sure your home builder is the right fit for you and your family.
Do Your Research
When selecting the right home builder for your project, one of the first things you should do is research. Scour the internet for all you can find on the builders you are interested in working with. Talk to people who have worked with that company and ask them for advice about working with them.

For some businesses, you may be able to view their previous work by touring display homes so you can get up close and personal. If this is available, do it.

As new home builders we know the power of a great referral and when asked, will always provide our new customers with access to testimonials from previous clients so they can become familiar with our work and how we develop relationships with our clients.
Things to Consider When Choosing a New Home Builder
In this section, we'll go through some of the factors you should consider when choosing to build a home and selecting the right home builder for your dream home.
Licensing and Memberships
When you're looking for a reliable new home builder one of the very first things you need to look for is licensing and memberships. This is your home and it should be done right. The last thing you want is to sign a contract with a builder who isn't properly licensed and incapable of completing the project you've invested all your time and money on.

Memberships to industry boards and affiliations with reputable companies also indicate that a company is a reliable new home builder worthy of your project.
Warranties and Guarantees
All good home builders – including KIBA Built – offer different warranties and guarantees on certain fixtures, building plans and finishes. Before choosing your home builder, it's important that you're aware of what these are and how they work in your favour.
Type of Home Builder
Most home builders have specialisations, meaning that they generally focus on building one type of home for the majority of their clients.
For instance, at KIBA Built, we specialise in quality, new home builds with a Hampton flair to give our clients the ultimate sense of luxury and elegance. If this is the type of home you are looking for but your new home builder of choice doesn't specialise in this, then maybe they aren't the one for you.
Plan or Off-Plan
While we specialise in Hampton homes at KIBA Built and have a variety of plans our customers can choose from, we also love to get creative and will adapt all our plans to work in with your specifically curated wants and needs. But some businesses prefer to work with an existing plan.
This is something you need to take into account when choosing the right home builder for your home.
Upgrades
What comes as standard and what do you have to pay extra for? If you've never built a home from scratch before, you may come unstuck with upgrades and finishes that weren't included in initial planning. At KIBA Built, much of what other companies consider upgrades comes as standard in our home plans.
Time and Money
Construction is a volatile industry, particularly with COVID and all the supply chain issues some companies are facing. Time and money are a huge consideration when making sure your home builder is right for you. Make sure you're aware of all the fees involved in your new construction build.

You also need to be certain that the home will be completed in the provided time frame. Building a new home can't be rushed and does take time. So, unfortunately, if you need your new home ready within six weeks of signing a contract, know that it's probably not realistic and building a home mightn't be the best option for you.
Why Choose KIBA Built?
At KIBA Built, we're dedicated to ensuring you and your family get the dream home you've always wanted, without the hassle. Our highly qualified builders and design team will work with you every step of the way so you can be confident the home you wanted on paper will become your reality.

With a commitment to excellence, our standard is second to none. If you want your home build done right, choose KIBA Built.
Ready to take the next step in your new home build? Contact us today!